Current:

Custom Office Trailers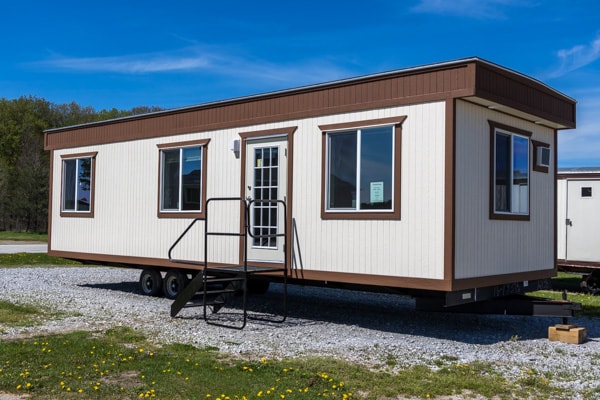 Custom Office Trailers are custom office trailers that can be designed to fit your needs. Below are some examples of custom office trailers we have done in the past.
Customizable Features:
Any Size you want. Width Ranging from 8' to 16' per Unit. Length from 10' to 70'
Aluminum Siding, Steel Siding, or Smart Panel
Through Wall Air Conditioners, Bards, or a Furnace
VCT Flooring, Carpet, Laminate, or Hardwood
Multiple Colours Available
Single Pane, or Double Pane Windows
Aluminum or Steel Doors.
2 Piece, 3 Piece and Self-contained Bathrooms
Full Kitchens
Single or Multiple Unit Complexes
A Variety of Different Insulation levels up to R52 Roof, R30 Walls, and R33 Floor
Get a Quote
---
Available Now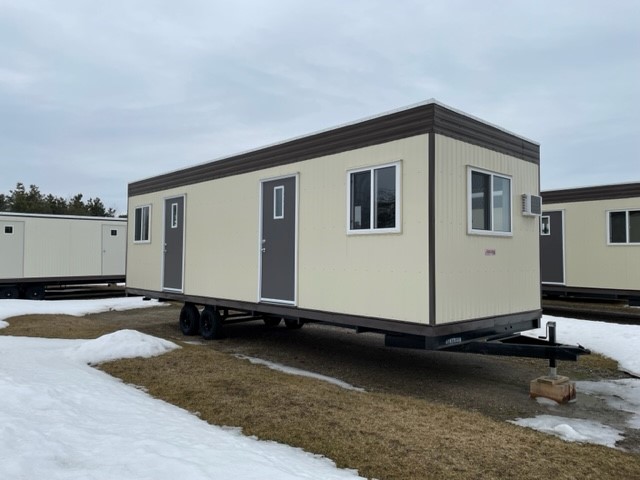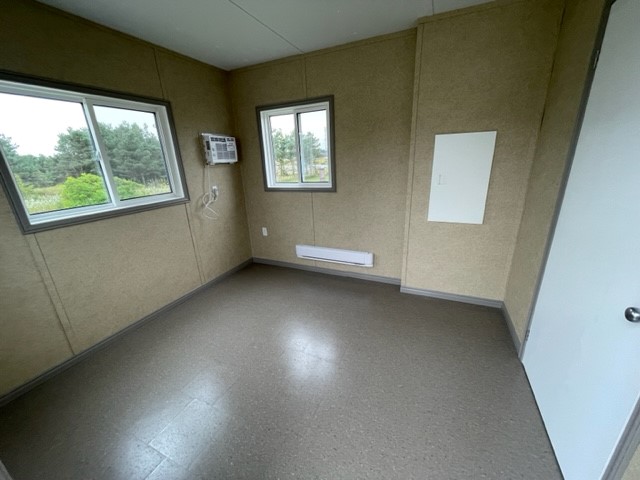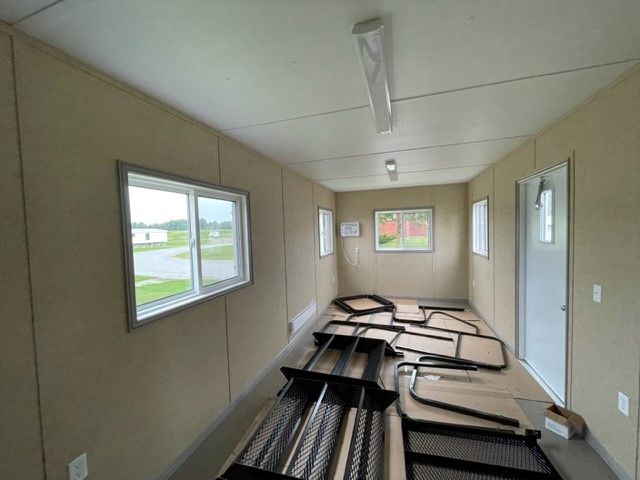 30' x 10' Custom Office Trailer
$49,900
A custom office trailer with a main area and office with seperate outside entrances.
Features:
Main Area and Office with Outside Entrances
Vinyl Wall Panelling
Steel Siding
Steel Doors
Floorplan
Get a Quote
---
Past Projects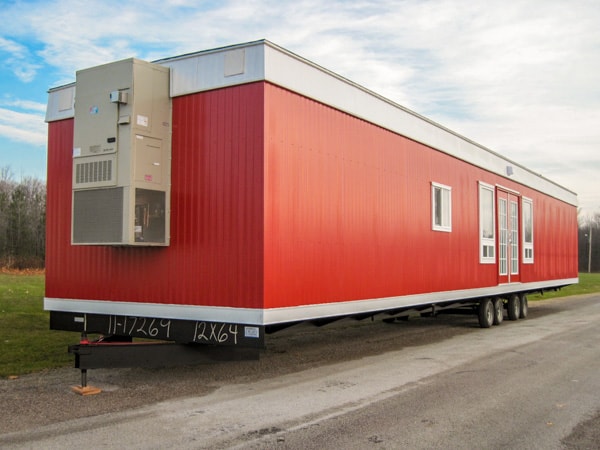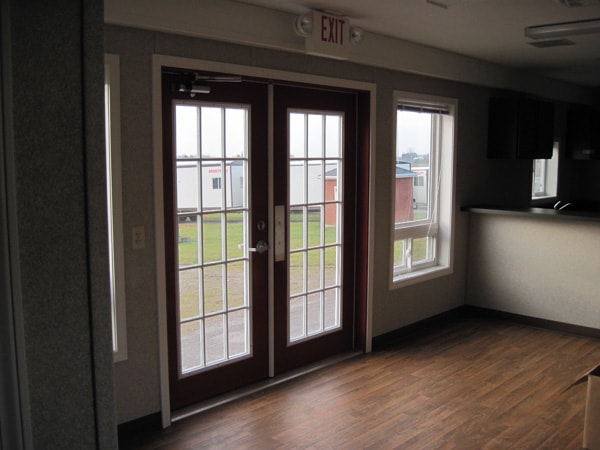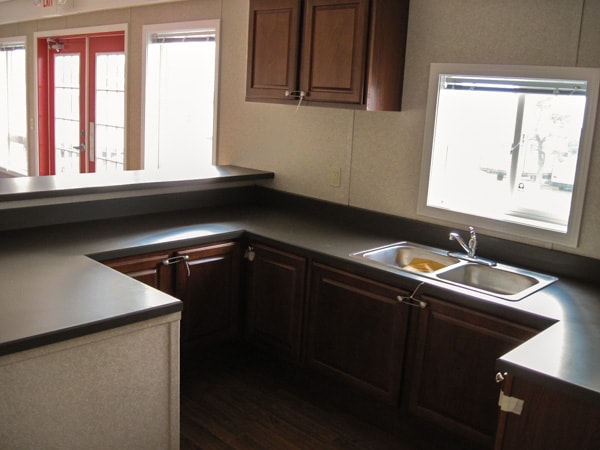 64' x 12' Lunchroom Trailer
A lunchroom trailer we had custom built in 2011. This custom unit has a kitchen, lunch area, shower and two bathrooms that are wheelchair accessible.
Features:
Kitchen and Lunch Area
Wheelchair Accessible Washrooms
Garden Doors
Shower
Floorplan
Get a Quote
---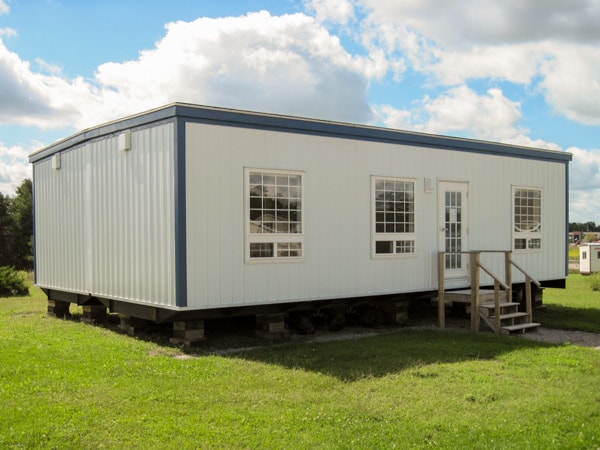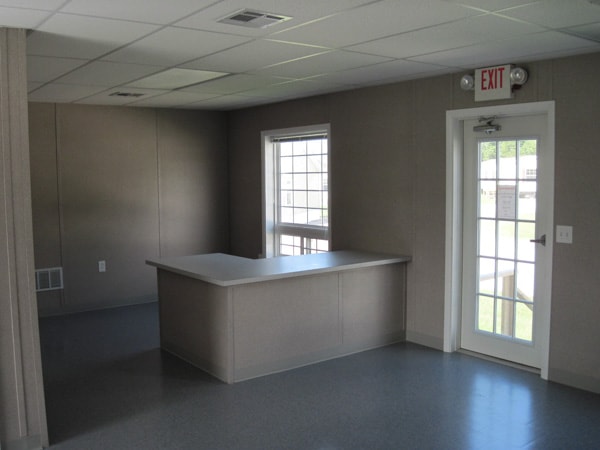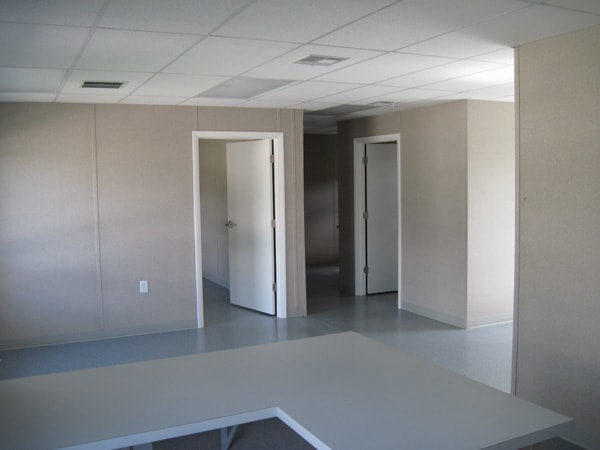 36' x 24' Sectional Sales Trailer
A sectional sales trailer we had built in 2012. The unit opens to a common area with a reception desk. Also inside are two offices and a single washroom.
Features:
Two Offices
Reception Area
Bathroom
Floorplan
Get a Quote
---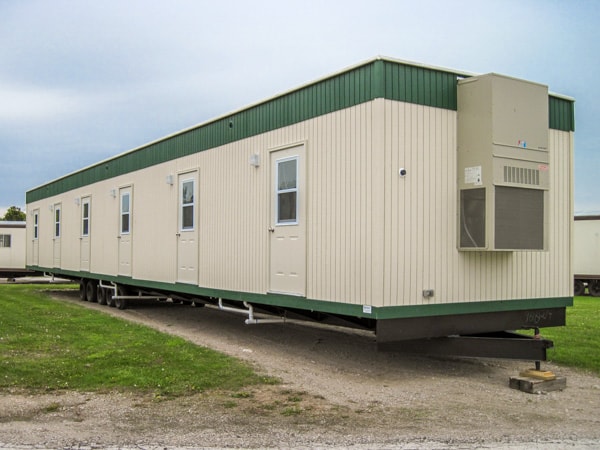 70' x 12' Bunkhouse
A bunkhouse we did in 2010 for housing workers. The unit we ordered had six small bedrooms, with two bathrooms that are connected to two of the rooms.
Features:
Six Bedrooms
Bathrooms with Toilets and Showers
Back Access to the Water Tank
Floorplan
Get a Quote
---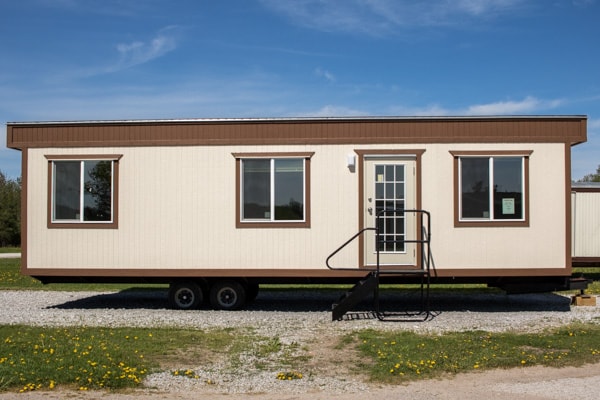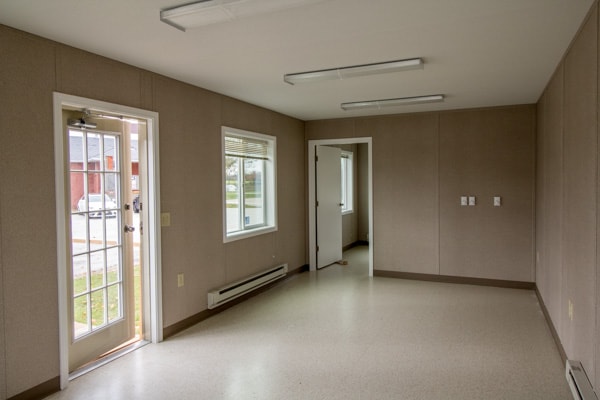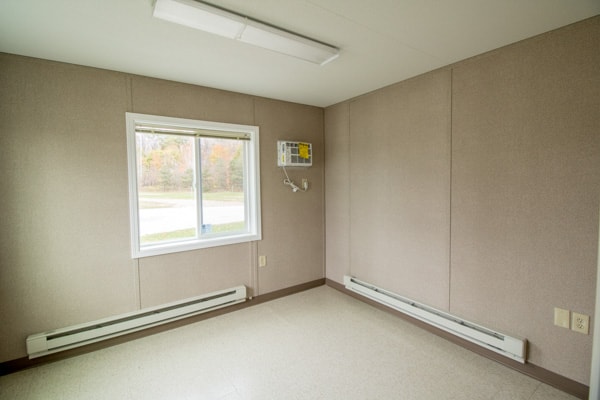 34' x 12' Sales Trailer
A sales trailer we built in 2016. It is a sales trailer that has a main room and a small office.
Floorplan
Get a Quote
---
Follow us on Social Media