Reduced Hours and Contact Information
Due to COVID-19 we are reducing our hours to 8am to 5pm Monday to Thursday, 8am to 4pm Friday, and 9am to 2pm Saturday.
Our office trailer deliveries are still available, and our display homes will be available for viewing by appointment only.
We won't be seeing customers in the office, so give us a call when you arrive and we can meet you outside.
We are still available by phone (705-436-5611) toll free (1-800-387-5611) or email ([email protected]) during these hours.
For our appointments:
All customers will be screened upon arrival.
Mask and gloves will be worn by employees (customers are advised to wear masks and gloves).
Office and bathrooms will be closed.
Homes will be locked and available by appointment only.
Appointments will be scheduled 1 hour periods.
If colours need to be chosen we have set up a separate office trailer where mask will be required to enter.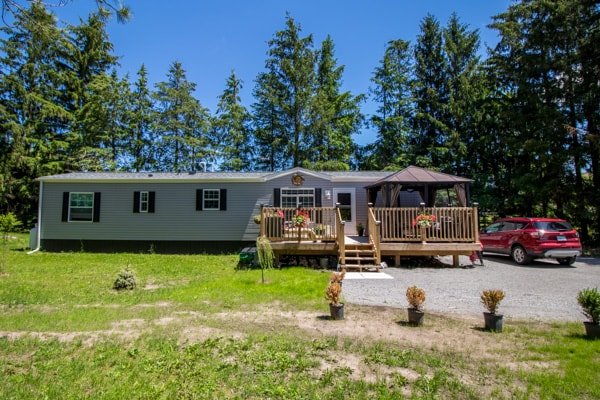 Granny flats (also known as, garden suites) are secondary dwellings on a property for elderly family members or persons with disability. Granny flats are a great way to keep family close but maintain your privacy and independence. Additionally, if the granny flat is your primary residence you can apply for the new home rebate.
Typically granny flats are Mini Homes due to there smaller size, however they can also be bungalows depending on the towns by-laws. Granny Flats are not intended as permanent additions to the lots, but are designed to be easily movable. They can be placed when required and removed when no longer needed, with little disruption to the site.
Get a Quote
Follow us on Social Media