Reduced Hours and Contact Information
Due to COVID-19 we are reducing our hours to 8am to 5pm Monday to Thursday, 8am to 4pm Friday, and 9am to 2pm Saturday.
Our office trailer deliveries are still available, and our display homes will be available for viewing by appointment only.
We won't be seeing customers in the office, so give us a call when you arrive and we can meet you outside.
We are still available by phone (705-436-5611) toll free (1-800-387-5611) or email ([email protected]) during these hours.
For our appointments:
All customers will be screened upon arrival.
Mask and gloves will be worn by employees (customers are advised to wear masks and gloves).
Office and bathrooms will be closed.
Homes will be locked and available by appointment only.
Appointments will be scheduled 1 hour periods.
If colours need to be chosen we have set up a separate office trailer where mask will be required to enter.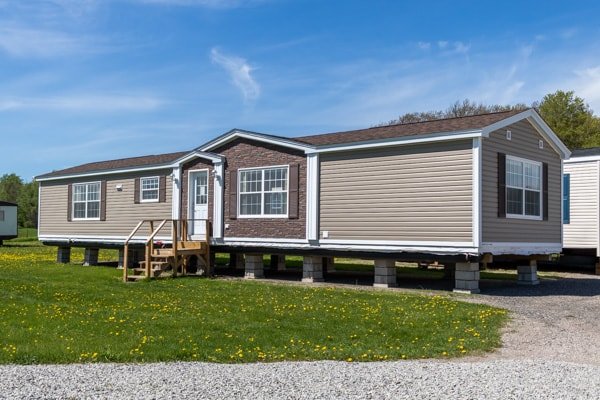 Mini Homes are single unit Homes. Offered in 1 to 3 bedroom models, Mini Homes provide the value of a complete home at a fraction of the cost.
Customize the plan, flooring, décor, cabinets and much more to suit your needs.
We offer different models from two different manufacturers; Maple Leaf Homes and Titan Homes.
Below are some examples of our mini homes.
Get a Quote
---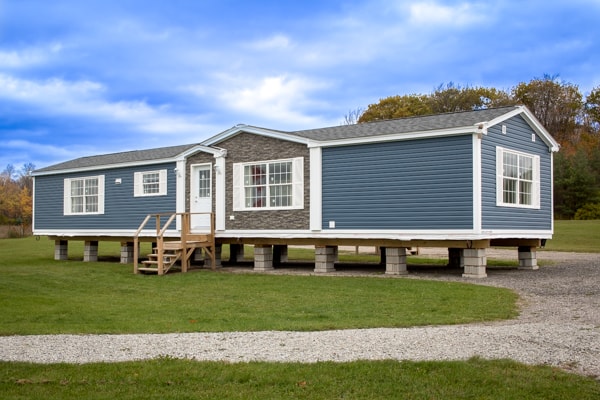 67' x 16' Maple Leaf Mini Home
Being our most popular Mini Home, the 67' x 16' provides all the amenities of a traditional home in a 1072 sq ft space. Complete with real wood cabinetry, primed drywall, forced air furnace and a 4 piece appliance package the Maple Leaf Mini Home provide quality at a great price. 
Spotlight Features:
Large Master Bedroom
Real Wood Cabinetry
U-Tile Shower with Glass Door
Enhanced exterior
---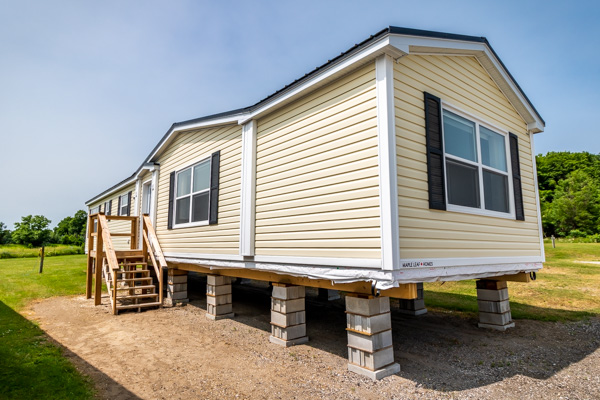 64' x 14' Maple Leaf Mini Home
For Sale
2 Bed 1 Bath
On Display
Our new 14' foot wide 2 bedroom 1 bathroom Mini Home coming in at just under 900 sq ft of living space. The house comes with a nice white kitchen with an island, and with wood floor laminate throughout.
Spotlight Features:
Island in Kitchen
Painted White Cabinetry
Tarkett Laminate Throughout
Steel Roof
---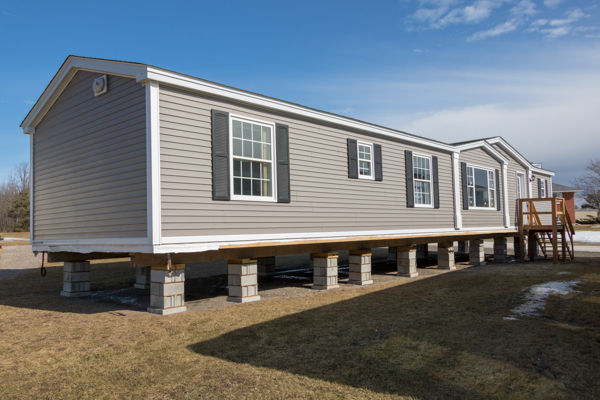 69' x 16' Maple Leaf Mini Home
Our brand new 3 bedroom Mini Home, which comes at a size of 69' by 16' for a family home coming in at 1104 sq ft of space. With primed drywall throughout, forced air furnace, stainless steel appliances, and a three bedroom layout, this home will be a great place to settle down in.
Spotlight Features:
Large Master Bedroom
Real Wood Cabinetry
Stainless Steel Appliances
Tarkett Laminate Throughout
---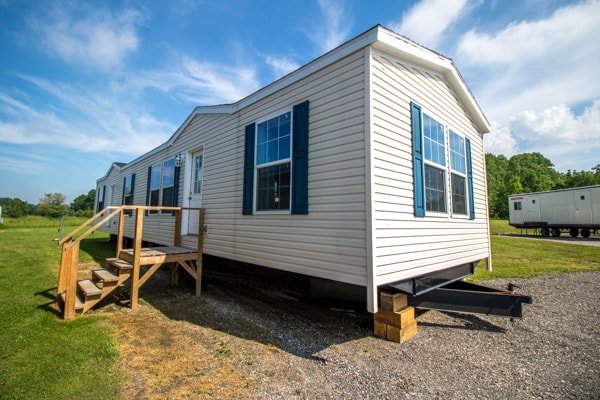 60' x 16' Titan Mini Home
The Wellington Manor series homes are suited for mobile home parks. The 60' x 16' mini home comes with a 3 piece appliance package, forced air furnace, vinyl drywall, and a wide range of options.
Spotlight Features:
Grey Cabinetry
Steel Frame
Garden Tub Shower
Get a Quote
---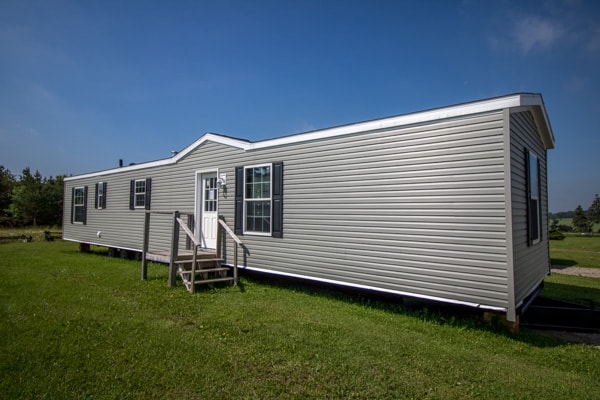 60' x 14' Titan Mini Home
Spotlight Features:
Steel Frame
3 Piece Appliance Package
14' Wide
Get a Quote
Follow us on Social Media